I first saw this book without the tagline: satirical fantasies of love, lust, and equal pay. I just thought it was erotic, feminist stories. I'd quite like to read that book too, but this one is still brilliant. I'm assuming the tagline was added so as not to confuse people like me.
Inside is a collection of feminist fantasies. For example:
He calls me into his office and closes the door . . . to promote me. He promotes me again and again. I am wild with ecstasy.
It's really funny, although I would have liked to see more longish stories – most are only a few lines long.
You get some slightly extended stories in the historical and literature section. For example, a feminist retelling of Adam and Eve. In this one Eve decides to not bother with eating the apple, because she'd prefer to carry on living her great life, in the Garden of Eden, full of guilt-free sex.
The extra funny thing was when I told a friend about this story he was baffled 'I'd never associated sex with guilt'. No shit, male friend, no shit.
If you want a book that will make you laugh, and laugh, and then make you hate the world just a little bit more for the fact that these fantasies are just fantasies, this is for you. The last part of the book gets you to take that anger and direct it at changing the world.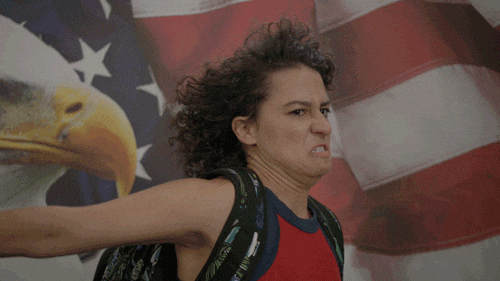 This book would be perfect to give as a gift too.  I want to be gifted book like this. 😀