I'm going to take part in the 20 books of summer challenge again this year. The aim is to try and read 20 books in June, July and August. It's slightly more than I normally read, but I do have a summer holiday to fill with exciting books. The challenge was created by Cathy at 746 Books. You can find other people taking part in the challenge at that link too.
I also enjoy this challenge for the slightly ridiculous reason that I enjoy seeing just how badly I can predict what I will read. I like planning out what to read, and than really find I can't stick to it. Maybe this year will be different! Here is a link to the results of last years challenge. I did alright considering I had a rough Summer personally, and read 19 books.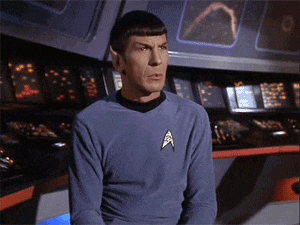 This year for 20 Books of Summer I will Read:
Homegoing – Yaa Gyasi. Just started it and it's for book club.
Still Me – Jojo Moyes. Another one for book club. See my review of After You to see how highly anticipated this is.
Conclave – Robert Harris. Book club again. I'm only in two book clubs, I swear.
Sarah – J.T. Leroy. A friend recommended this so I will read it soon, so I can judge him.
Romantic Outlaws: The Extraordinary Lives of Mary Wollstonecraft and Mary Shelley – Charlotte Gordon. A friend lent me this ages ago, and I have loved what I've read so far. I just think it's size has intimidated me. It's quite a beast.
Eleanor Oliphant is Completely Fine – Gail Honeyman. I've got a copy. I just haven't got round to it yet, but it sounds ace and I really want to get to it!
How Do You Like Me Now? – Holly Bourne. As above!
The Pisces – Melissa Broder. This book sounds amazing. "The Pisces is about a heartbroken PhD student who over one summer falls in dangerous, ecstatic love with a merman" Erm… yes!
How Not to be a Boy – Robert Webb. Have heard lots of good things about this one, and I couldn't go three months without reading something about gender.
 Things a Bright Girl Can Do – Sally Nicholls. I've read half already and I need to finish it!
I'm quite confident I'll get through those, now the second half of the list is purely speculative fiction:
11. The Iliad – Homer. hahahahahahahahahahahahahhahahahahahaha. Yes, this summer I will read The Iliad.
12. Story – Robert McKee. Fairly confident I will read this because I was lent this by a friend who I'm seeing in a couple of weeks, so I need to read it and give it back!
13. How To Stop Time – Matt Haig. Again, I have a copy waiting to be read.
14. 2666 – Roberto Bolano. Yes, this is the summer I will read this gigantic book.
15. I Know Why the Caged Bird Sings – Maya Angelou. A classic I feel I should have read already.
16. The Dark Dark – Samantha Hunt. Short stories that sound a-fricken-mazing.
17. Storm in a Teacup: The Physics of Everyday Life – Helen Czerski. I've not been reading enough science books and so I need to add at least one to this list. I love the premise of this one.
18. The Dark Road to Mercy – Wiley Cash. Recommended by my favourite book recommending friend! So it's bound to be good.
19. My Brilliant Friend – Elena Ferrante. I feel so out of touch having not read this yet!
20. The Mother of All Questions – Rebecca Solnit. Got to get some Solnit on this list. I'm savouring her books, but I'm also in danger of just never reading them!
I'm going to enjoy seeing how accurate this ends up!
**update** Since writing this blog post, I decided I actually am going to read the Iliad this summer. I only need to read six pages a day and that is very achievable. So welcome to my SUMMER CHALLENGE SIDE PROJECT: read the Iliad at last.