I set myself an extra challenge this summer, in addition to #20booksofsummer, I decided to read The Iliad. It's a book I've wanted to read for e v e r. This is the second part of my review, the first one can be found here. The biggest reason I kept putting it off is because I thought it would be very difficult to read (like how I find Shakespeare!) but this translation is written in a very straightforward way and it's actually really easy to read.
As ever, if you are serious about your classic Greek literature, this is not the review for you. Haha. Stay away! Otherwise, let's see what happens from chapter 7…
Book 7
The Gods intervene again to make Hektor offer one on one combat to a Greek warrior. Any Greek warrior. Winner takes all.
No one's that keen at first, but Menelaos starts to volunteer, calls the rest of them women (pfffft) and that shames nine of them into volunteering, Lots are drawn and Aias is the… winner?
They have a bit of a fight, seem equal, and then they are stopped because it's night time. Seems quite badly planned tbh.
They go home for the night. It's suggested in Troy that maybe they should… errrr… just give Helen back? along with all the stuff Paris nicked from them. He says he'll give back the stuff, and some extra, but not Helen.
They have a break the next day to gather the dead on both sides and burn the bodies. The Greeks make one massive pyre and then build a fortress on top with massive gates, a big ditch with spikes etc
Poseidon is pissed off with this because they didn't make any offerings to gods first. He's stays quite grumpy about this throughout the story.
Finally Jason makes a cameo by popping over on a ship with some wine for the Greeks. Yey, Argonauts!
Book 8
There's a bit of fighting. Mostly we're with the Gods.
Zeus forbids any of the gods from interfering. He decides to help the Trojans himself. And he goes off to a mountain to watch for the day.
Hera and Athene decide to sod his orders, and suit up to go and help the Greeks. Luckily Zeus gets wind of this and sends Iris to warn them about the consequences. Basically he says he'll lightning strike Athene so bad she won't be healed for 10 years. He says he won't do the same to Hera because he expects this behaviour from her. lol. They decide to heed the warning and go home.
Zeus returns from his day out. Athene sulks. Hera gives him some shit about it. I like Hera.
During some Gods discussion, the prophecy about Hektor only dying by Achilleus' hand, after the death of Patroklos, is mentioned. Well, I think that's going to be important later. *taps nose and winks*.
And that's the end of another day.
Book 9
The Greeks realise they are basically fucked without Achilleus. Agamemnon sends a party of two messengers and Odysseus, plus Aias and Phoinix, to tell Achilleus he can have his war bride back, plus some other lovely ladies, plus a load of stuff, and he can marry one of his daughters and have a massive kingdom (desperate much?).
Achilleus tells him to piss off, and says he might even go home the next day.
On returning to give Agamemnon the news, Diomedes, a younger warrior who is gaining confidence, says: Oh well sod him then. Lets just ignore him and get on with the fight.
Then everyone goes to sleep again.
Book 10
Diomedes and Odysseus decide to go on a spying mission to the Trojans. Meanwhile, coincidentally, Hektor sends his own spy to the Greeks.
Diomedes and Odysseus catch the spy on his way into the Greeks camp. They get some info from him and kill him.
They then go and kill a bunch of Trojans and nick some awesome horses.
Book 11
There's fighting and all the key Greek fighters get some sort of injury. It's not looking good.
Achilleus and Patroklus get back in on the story. Achilleus sends Patroklus to look at who is being brought back injured. This allows Nestor to tell Patroklus that things aren't looking great… and maybe he can borrow Achilleus' armour and… maybe just pretend to be Achilleus a bit and scare the Trojans…
Book 12
Wow. It's all properly kicking off in Book 12, leading up to the half way point of the whole thing.
All the leading Greek fighters got injured so are out of action. The Trojans are feeling invincible, and the push back to the ditch/wall arrangement that the Greeks built a few chapters ago, is on. Even when their horses won't cross the ditch they just leave them behind and go on foot.
The chapter leads up to a big battle at the wall. Hektor and Sarpedon are key Trojan figures for this part. Hektor leads an assault on one of the places to get through it. And just at the end of the chapter he manages to get through and the Trojans start scaling the walls and going through the gap and the Greeks scatter. It's all looking terrible for the Greeks!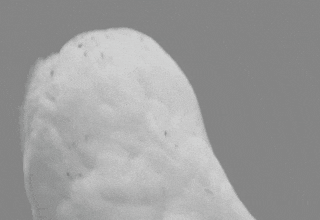 Can't wait to find out what happens next!