This is a nice collection of essays on feminism, edited by Scarlett Curtis. A large number of celebrities, artists, activists, and others are all explaining what feminism means to them (52, I believe). This means you get a very diverse range of responses, and there's something in here for everyone. It's been published with the UN's Girl Up Foundation, and all profits got to them.
The book is divided into sections Epiphany, Anger, Joy, Poetry Break, Action, and Education. No surprises that my favourite essays were in Anger and Action.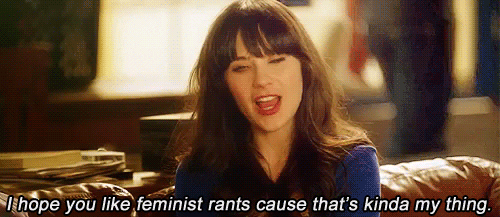 I felt strongly that the first section would be a great read for someone just starting to realise they are a feminist, and may help someone who is just starting to understand the issues involved. I found this section to be personally the least interesting, although it is good to hear from younger women about how they discovered they were feminists.
The later sections were where I really connected with a lot of the writing. Particularly I loved Jameela Jamil's essay on raising boys, and Keira Knightly's on her daughter. Both very moving, and very powerful. Both obviously issues that are very important and close to my heart as I have a son and a daughter.
I, of course, also loved the essay on Co-Parenting by Sharmadean Reid. She states the case for separated parents to share child rearing responsibilities 50/50. It's so obvious, yet it's unusual. I have been in this situation for a few years now, and from the break up we have shared parenting 50/50. It's great, honestly. I see so much resistance to it from people I know. Often from the mother who doesn't trust the father with this responsibility. I can see where this may be valid (from both sides too, with useless mothers and fathers existing), but mostly you chose a decent person to procreate with. Let them shoulder half the job. Don't let them swoop in for a fun weekend every fortnight. Let them have to remember when parents evening is, or when they need a packed lunch sending in, or when a birthday party is and a present must be bought for it. Don't take the day to day care away from the other parent. Let them parent too.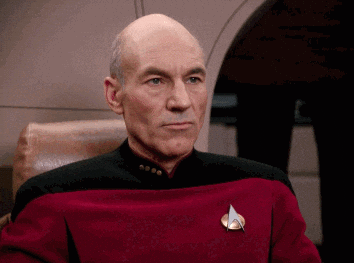 There are benefits for everyone involved. The kids still get half the time with both parents. The Father (because it's mostly the father who ends up in this low contact time situation) gets to parent just as much. And you get HALF YOUR TIME TO YOURSELF. Rejoice. You can get shit done. You can date, and have a life, and run a business, whatever you like with this regained time. In Reid's essay, she says she wouldn't have been able to set up and run her successful business without this parenting arrangement.
Who wrote the rule that single fathers only see their children every other weekend? This was a plot line that I scrubbed out of my life. I am not going to pretend it was easy. I would budget five years of emotional hardship for you to hold on to consistency and routine, and to discover with your co-parent what works for you both and your child together as a family. It's not an easy ride, but stand firm! I promise, it's worth it.
This is just one of the 52 essays in Feminists Don't Wear Pink, and honestly is covers such a broad range of topics, it's just the parenting ones that currently say the most to me and my life.
Another stand out essay for me was Dismantling and Destroying Internalized Misogyny: To-Do List by Dolly Alderton. Now I need to read her book immediately.
I also loved the essay Baker-Miller Pink in the Education section (written by Scarlett Curtis). I hadn't. even. heard. of. this. before. Suddenly I want to paint my house in it.
Overall, a huge coverage of issues in Feminists Don't Wear Pink. An enjoyable, informative, eye opening, celebratory, collection of essays.