The Mother of All Questions is Solnit's follow up to the amazing Men Explain Things to Me (my review of this can be found here). Firstly, if you haven't read Men Explain Things to Me, please rectify this immediately. It is a brilliant book that sets out all the basics of feminism and why it's so bloody necessary in the modern world. It makes arguments that I wish I could always remember. It is brilliant.
The Mother of All Questions, as the follow up, is also excellent. But it doesn't cover the same ground as Men Explain Things to Me. It's more of a what has happened since that was published (2014), with some new ground covered. If I was to recommend only one of them to you, I would say read Men Explain, but really read both!
So what is covered in The Mother of All Questions? The format is essays on different subjects, I should probably have mentioned that first. Some of which have appeared in other places previously. The longest essay is about ways in which women are silenced. It opens with the title essay: about families and motherhood. There are also essays on the cultural change that seemed to happen around feminism in 2014, men and feminism, gun violence and misogyny, the recent history of the rape joke, and a few other short essays on various pop culture topics at the end of the book.
My favourite essay was The Mother of All Questions. It is no exaggeration to say that I found this essay to be life changing, or at the least to entirely give me confidence with some hard decisions I made at the end of last year. It was life-affirming for me. Solnit discusses attitudes to motherhood and her own experience of how people treat her as a childless woman.
She begins by telling a story about a talk she gave on Virginia Woolf. A lot of audience questions were about Woolf's childlessness.
What I should have said to that crowd was that our interrogation of Woolf's reproductive status was a soporific and pointless detour from the magnificent questions her work poses. (I think at some point I said, "Fuck this shit," which carried the same general message, and moved everyone on from the discussion.)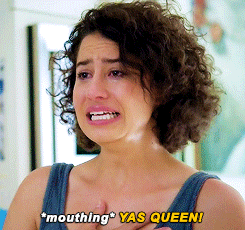 In the long essay on silence, I underlined a few key points. They are firstly a clarification between silence and quiet:
for the purposes of this essay, regard silence as what is imposed and quiet as what is sought.
I like that and I'll remember this difference. I don't really think its something I've thought about before.
Being unable to tell your story is a living death and sometimes a literal one.
and
What we call politeness often means training that other people's comfort matters more.
We could all do with remembering that every now and then.  Finally:
Being a woman is a perpetual state of wrongness, as far as I can determine. Or, rather, it is under patriarchy.
This essay takes up 50 pages of the book, and the whole thing is less than 200 pages altogether. It a wide ranging essay and is well worth a read. Some of it is reminiscent of Mary Beard's Women and Power (my review here) and Beard's lectures that Women and Power are based on, are discussed in Solnit's essay.
I love Solnit's writing, so I was always going to love this book. It doesn't disappoint.