Michelle Obama's story is the princess story I've been dreaming of. Raised in a modest home on the south side of Chicago, she worked her arse off to get to an Ivy League University (Princeton), followed by Harvard Law School (and I've watched Suits, so I know how important this is). She landed a really super brilliant lawyer job, but realised she wanted to do something more helpful, so she changed focus and worked with more community driven something or other (read the book for actual details).
Meanwhile, she meets this wonderful, brilliant man. They fall in love and support each other to achieve their dreams. Never holding each other back. They are strong, and in love, and, my god, reading about them falling in love is just what I needed to read right now. It's so pure. And then she becomes the First Lady of the United States.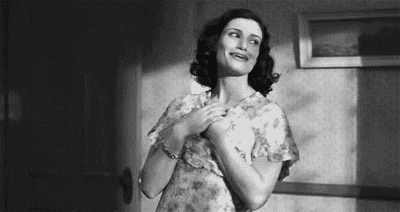 Even in this new role, she isn't swept away by the glamour. She is uncomfortable being a person who is supposed to be defined solely by her husband. She is uncomfortable with the focus on her appearance. She is uncomfortable with the inconvenience she now brings to other people by her mere presence and all the extra security that is required.  She didn't want her husband to run at all. And, by the way, she can not stand the business of politics and will never run for office herself. That's not to say she didn't conform where she needed to, and she has been her husband's greatest support. I like Michelle Obama for her straight talking, determination to do a good job, and for her honesty.
You can take it that I liked Becoming. I really did. I listened to the audiobook, narrated by Obama herself, and it's a joy.
The insight into daily life in the White House is interesting. The staff and the routines. The international travel and the duties that now fall on her. The getting used to living in a giant house, only to visit Buckingham Palace and realising your new giant house is small fry.
Huge shout out to Michelle Obama's mother, a true hero. The stories of Obama's  upbringing, and her mother's attitude to parenting and how she dealt with her children, I found inspirational. It's hard to describe succinctly, but she was always aware she was preparing her kids to go off and be independent, strong adults. She never tried to step in and sort out troubles for her kids, she gave them chance to deal with things themselves. She listened and supported, but she didn't go overboard. She said she wasn't raising babies. A lot of it resonated with my own parenting style, a lot of which goes against much of current popular parenting.
It's impossible to read Becoming without making comparisons to the White House today, and hopefully making a horrified face at the same time. Obama's description of the Trump inauguration, and her decision at some point to stop fake smiling and just go with showing the emotion she was feeling is so relatable. I recall watching it on TV and being in awe of her face.
I loved Becoming. There's so much more to it than I have described here. Give it a go.