Ooooh I'm doing this a bit late! Also, to warn you, I bought 25 books this month. You were warned!
Books Bought
A friend alerted me to a great sale over at Verso books and I ended up with:
The Rights of Man and Common Sense by Thomas Paine
White Riot Edited by Stephen Duncombe and Maxwell Tremblay
A Book of Migrations by Rebecca Solnit
The Anti-Social Family by Michèle Barrett and Mary McIntosh
Straight Sex by Lynne Segal
The Beautiful Struggle by Ta-Nehisi Coates
October by China Miéville
Out of the Wreckage by George Monbiot
Where Freedom Starts: Sex Power Violence #MeToo Edited by Verso Books, digital (delivered electronically)
A History of the World in Seven Cheap Things by Jason W. Moore and Raj Patel, 
Radical Happiness by Lynne Segal
The Xenofeminist Manifesto by Laboria Cuboniks
Kindle sale got me:
Animal: The Autobiography of a Female Body by Sara Pascoe
Small Island  by Andrea Levy
Postcards From the Edge by Carrie Fisher
Sing, Unburied, Sing by Jesmyn Ward
Feminists Don't Wear Pink (and other lies): Amazing women on what the F-word means to them by Scarlett Curtis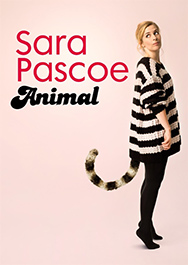 December is 'buy all the books in the sale now because you've decided not to buy any next year' month:
The Cosmopolitans by Sarah Schulman
The Seven Deaths of Evelyn Hardcastle by Stuart Turton (turns out I meant to buy The Seven Husbands of Evelyn Hugo by Taylor Jenkins Reid, but this looks good too! Sevens and Evelyns.)
Milkman by Anna Burns
Quattrocento by James McKean
I also bought Marching Powder by Rusty Young, The Tattooist of  Auschwitz by Heather Morris, and I Am, I Am, I Am by Maggie O'Farrell. Both for future book clubs.
And a last minute, December panic buy:
Call Them By Their True Names – Rebecca Solnit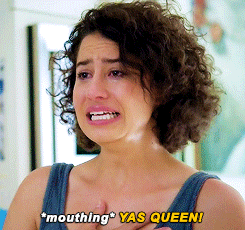 Books Read
I didn't do badly with four books in December. Considering I spent about half the month looking at Christmas recipes.
Calypso by Davis Sedaris (review here)
Wild by Cheryl Strayed (review here)
I Am, I Am, I Am by Maggie O'Farrell (review here)
New Erotica For Feminist: Satirical Fantasies of Love, Lust, and Equal Pay by by Caitlin Kunkel, Brooke Preston, Fiona Taylor, and Carrie Wittmer (review here)
Other blog posts
December always a time of yearly wrap up posts. Click the blog title to be taken to the post.
Books Bought and Read – October 2018. I was well late with this one too!
Books Bought and Read – November 2018
My Top Non-Fiction Reads of 2018