Books Bought
Last month I bought one book. ONE book. Then the summer holidays happened and I must have gone a bit mental.
Firstly I bought A People's History of the United States by Howard Zinn because I'm excited about a potential trip to the US next year (fingers crossed for me that it works out!).
Then I bought A Madman Dreams of Turing Machines by Janna Levin. I've been after this since I discovered it existed because, well, it's title is great and I have a few of her non fiction books already. Janna Levin is a theoretical cosmologist. <3<3<3
Slabs From Paradise by Jason Williamson was next. I just needed to buy nice things to get me through the long days. Jason Williamson is the singer in one of my favourite bands, Sleaford Mods. 
And if anyone has a copy of one of his other books, Grammar Wanker, I would like it please. I'm so sad I didn't buy a copy when it came out. 😀
Next I bought Karoo by Steve Tesich, because I remember Bookshambles going on about it. Also, The Portable Dorothy Parker by erm… Dorothy Parker. This one was on my reading list challenge from last year, and recently a friend has been reading some Dorothy Parker and I realised I needed to read some too.
Next I bought Crudo by Olivia Laing just because I wanted to, alright.
Around the end of the month I booked some tickets for some of the Manchester Literature Festival's events. I'm now on a mini mission to read at least one book by everyone I'll be seeing, so first up is: In Our Mad and Furious City by Guy Gunaratne. This one is also on the Man Booker longlist.
Miss Nightingale's Nurses by Kate Eastham is the book club book for the Continental book club in Preston, for October. Excitingly this is a book written by ONE OF THE BOOK CLUB MEMBERS. Total excitement.
I then bought A Drink of One's Own: Cocktails for Literary Ladies by Laura Becherer and Cameo Marlatt. I've had this in my wishlist for a while, then I realised that I'm literally the only person who buys things from my wishlist. It's just my long term shopping list. And I really want to drink more lovely cocktails. It's brilliant too. I might need to do a monthly cocktail club where I read a book, and then drink the cocktail dedicated to the author.   
Finally, I needed the book for another book club I'm in, so I got Out of the Blue by Sophie Cameron.
So I didn't do well at not buying books. So much so that I have now imposed a book buying ban. But wait until you see how wrong that went in September…
Books Read
Crisis by Frank Gardner.
Oh dear. I finished one book. PATHETIC. I haven't even reviewed it yet. PATHETIC.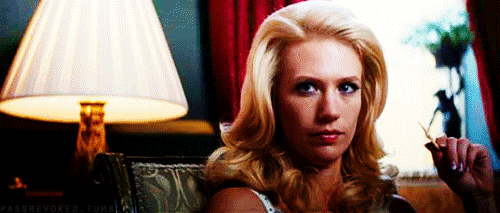 I hope your book reading in August was more successful than mine!