Thanks to Stephanie's Novel Fiction for tagging me in The 'How I Choose My Books' Tag. I've never done one of these before but like the questions here and well, I'm done for the summer at work now so I have time! Let's go!
Find a book on your shelves or ereader with a blue cover. What made you want to pick up this book? 
The Golden Compass (aka Northern Lights) by Philip Pullman. Book 1 of the His Dark Materials trilogy. The box set I have of this trilogy is goorrrgeeeooouueess. It's been a long time since I read these (over 10 years) and I'm thinking a re-read should happen soon.
2. Think of a book you didn't expect to enjoy, but did. Why did you read it in the first place? 
This is quite difficult because I'm quite a good judge of if I'm going to like a book or not. That's maybe quite weird?! I've really struggled to find one I thought I wouldn't like, but really did. The best example I can think of is Gone Girl – Gillian Flynn. I read this because lots of people in my book club raved about it. I had somehow remained spoiler free even though I read it after the film came out! Because of all the hype I expected it to be a bit rubbish (sorry!) but I loved it. AND I loved the film.
3. Stand in front of your bookshelf with your eyes closed and pick up a book at random. How did you discover this book? 
I read a lot of popular science books as a teenager. This would have been new when I bought it so I probably picked it up in a bookshop deal. It's about how great science is. It's about how understanding science can increase your sense of imagination and wonder, rather than destroying them.
4. Pick a book that someone personally recommended to you. What did you think of it?
The Game of Thrones series. This was recommended to me and I hadn't even heard of it! (It was way pre-TV show becoming a huge thing). I started reading and then read the whole series in six weeks. I just couldn't stop reading them. Then I discovered the rest of the series hasn't been written yet.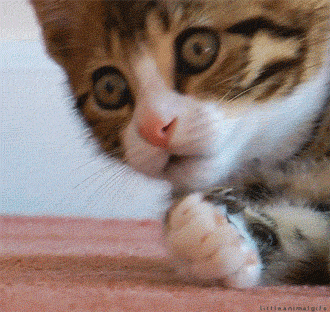 I now basically try to read anything this friend recommends!
5. Pick a book that you discovered through YouTube / book blogs. Did it live up to the hype? 
This one's a little bit tricky because I don't use youtube for book reviews. I get most of my recommendations from twitter or articles on books. So I'm going for The Good Immigrant ed. by Nikesh Shukla.
I became aware of this book when it started popping up on loads of Xmas book recommendation lists last year. I finally got round to reading it earlier this year and I loved it.  It also introduced me to some poets and writers I didn't know about. One of the best books I've read this year.
6. Find a book on your shelves or ereader with a one-word title. What drew you to this book?
Emma – Jane Austen. I read quite a few Jane Austen books all in a row once. I see the BBC Big Read sticker on this so I must have read them in 2003 in an attempt to read more of the novels I felt I *should* have read. I loved Emma, more than Pride and Prejudice. I really liked Persuasion too. I can't actually remember which one I like most out of Emma and Persuasion.
Looking at the top 200 in the Big Read I have now read 44 of them and loads of the books I have sat around waiting to read are in there too. Not made too much progress since 2003! Oh dear!
7. What book did you discover through a film / TV adaptation?
Girl with a Pearl Earring – Tracy Chevalier. I watched and really enjoyed the film. So I read the book and it is fantastic. The only other example I could find where I've watched a film or TV programme then read the book is the entire Sharpe series. 😀
8. Think of your all-time favourite book/s. When did you read these and why did you pick them up in the first place?
For me, this means books I read a long time ago and they have stayed with me for various reasons. I have recently read lots of books that I have utterly loved, but I feel like 'all-time favourites have added longevity! I'll pick my top five.
Making New Friends – Jane Carruth
I loved this book as a child. I still have it! The main squirrel is new in town and scared. He gets sent on a playdate and is terrified, but is basically forced to play with the other squirrels, then he has fun. All is well.
In Search of Schrodinger's Cat – John Gribbin.
The book that got me really hooked on physics. This book blew my mind when I read it during my A levels. It's the story of quantum mechanics. What it is, it's historical development, and what experiments have been carried out to verify it. The original is from 1985 and I must have read it in 1997. At the time I read a lot of popular science physics books and they cemented for me that I wanted to study physics at university. I could easily have put A Brief History of Time, Stephen Hawking, in here.
The Demon Haunted World – Carl Sagan.
I have so much love for this book. When I was younger, early to mid teens, I toyed with pseudo-science. I wondered if aliens had really visited us and considered conspiracy theories. I didn't really know what homeopathy was. This book was exactly what I needed to clear all this up! It's a love letter to the scientific method and argues for people to use more skeptical and critical thinking.
Captain Corelli's Mandolin – Louis de Bernieres.
I didn't really realise until this book that you can be emotionally moved so much by a book. I cried through the last few pages and a whole new level of books was opened up to me. I even used the (cheesey) love extract as a reading at my wedding!
V for Vendetta – Alan Moore.
Another whole genre opened up to me reading this. This fits into the 'recommended by a friend' category and the 'what book did you think you wouldn't like and actually loved' category. I didn't realise before reading this that a graphic novel could build up the same type of world that you get from a novel.
I'm not going to tag anyone here. If you fancy having a go at this tag, please consider yourself tagged and if you decide to make a post, make sure to pingback your answers to me, so I can see them! 😀
Thanks for reading 😀